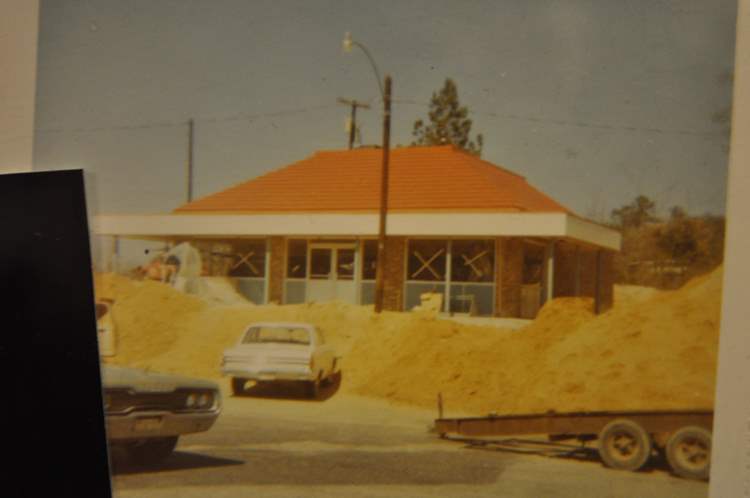 Luigi's at its current location. Circa 1958
Luigi's has been a part of the community of Fayetteville, North Carolina for over 50 years. The founder of Luigi's, Peter Parrous, a Greek immigrant, came to the U.S. in 1938. He was drafted into the Army and was sent back to Europe, where he not only served honorably with his fellow soldiers during WWII, but he also found he had a passion for cooking. When he returned to the states, he spent time in Arizona but eventually settled in Fayetteville, North Carolina. He opened the original Luigi's on the 400 block of Hay Street in downtown Fayetteville in the early 1950's. At that time Luigi's was a spaghetti house built around a meat sauce recipe from his mother that is still with the family today. The restaurant was a success. However, Hay Street in the 1950's was a tough place for a nice restaurant. He closed it in the early '60's and opened several other successful restaurants along the way, including several Deno's Pizza Palaces, Deno's Spaghetti and Steak House, The Lighthouse Restaurant, The Chicken Villa (which is where Luigi's stands now), and Deno's Jr.

He was an innovative restaurateur for Fayetteville area and helped many people get their start in the restaurant business. By the age of 61, he had sold most of his restaurants, but, in 1982, he decided to reopen the original, Luigi's, at its current location. The restaurant was a great success at its new location. It was reopened as a pizza and spaghetti house, utilizing the same recipes he had used in the 1950's. In August of 1993, a crazed Army master sergeant by the name of Kenneth Junior French entered the restaurant on a shooting rampage and killed four people and injured eight. Pete Parrous and his wife Ethel were both killed and their daughter, Connie, was shot. Two other patrons of the restaurant were also killed. It was a tragic event. The restaurant was closed for several months. Pete's son, Nicholas Parrous, his daughter, Linda Parrous Higgins, and his son-in-law, Tony Kotsopoulos, did not want to let their parent's legacy end there. They decided to reopen the restaurant later that year and they were received with great community support. Since taking over the operation of Luigi's, Pete's children have made it their mission to make Luigi's the best that the restaurant can be. In 1999, the restaurant underwent a significant upscale renovation, adding a full service bar and modifying the restaurant's name to Luigi's Italian Restaurant and Bar. Luigi's menu has also evolved from the pizza and pasta place Pete started to a much more upscale menu with choices of fresh fish daily, hand cut steaks and chops, and gourmet style pasta dishes. Luigi's has also established itself as a restaurant with a focus on fine wines. They were the first restaurant in the Fayetteville area to offer weekly wine tastings, starting in 2000. The Thursday night wine tastings continue to be a part of their focus on educating their consumer base about wine. A "Wine of the Week" program was started in 2002 and continues today. In November 2002, the addition of an 2500 bottle climate controlled wine room, which replicates the conditions of an underground cellar, allowed the restaurant to expand its wine selection significantly. Additionally, Luigi's utilizes two modified beverage coolers to keep their more than thirty "by-the-glass" selections at the proper drinking temperature at all times. In the August 2003 issue of Wine Spectator Magazine, America's most widely read wine publication, Luigi's was awarded an "Award of Excellence" in the magazine's Restaurant Awards Program. It is the first time that any restaurant from Fayetteville, North Carolina or Cumberland County had ever received an award from this publication. At the time, there were only 2800 winners of the award worldwide. Luigi's has received an "Award of Excellence" every year since 2003. Luigi's continues to evolve and its owners and staff are constantly working to make it the best it can be. In 2009 private dining rooms for special functions were added, as well as a new outdoor patio for "al fresco dining" and an expanded bar area was completed in February of 2010. Luigi's can now serve private parties from 15 to 100. Both rooms, The "Jones" Room and The "Collison" Room are named after previous long-time employees that have passed on but are certainly not forgotten. Most recently, Luigi's underwent another name modification. Luigi's Italian Chophouse and Bar is now the official name and was changed in response to the restaurant's continued evolution.
And lastly, Luigi's has always been involved with charitable organizations. Luigi's has supported local schools and booster clubs, many churches and their affiliated organizations, and has been involved yearly with "Fare Share" for the Autism Society; "Back the Blue" supporting the men and women of the Fayetteville Police Department; "Miller's Crew", an organization helping establish vocational labs in Cumberland County high schools to assist kids with learning disabilities. In the wake of the Hurricane Katrina in September of 2005, Luigi's created a program called "Eat for Relief" to help assist with Hurricane Katrina victims. From September 7, 2005 to September 18, 2005, Luigi's donated 10% of its sales, took coin and cash donations, and sold "Eat for Relief" t-shirts to customers and friends. On September 21, Luigi's made a donation of $8028.00 to the American Red Cross Hurricane Katrina Relief Fund. Most recently, Luigi's was one of the food sponsors at The Fayetteville Wine Society's Annual Spring Gala and Charity Tasting. Nicholas Parrous, co-owner of Luigi's, is one of the founding members of The Fayetteville Wine Society. The event supported the Children of Fallen Soldiers Relief Fund, a federal non-profit organization that assists children and spouses of soldiers either killed or severely wounded in the Iraq and Afghanistan wars. Luigi's will always try to participate in programs which support our youth, lend a helping hand, support our servicemen and women and will always strive to make our community a better place live.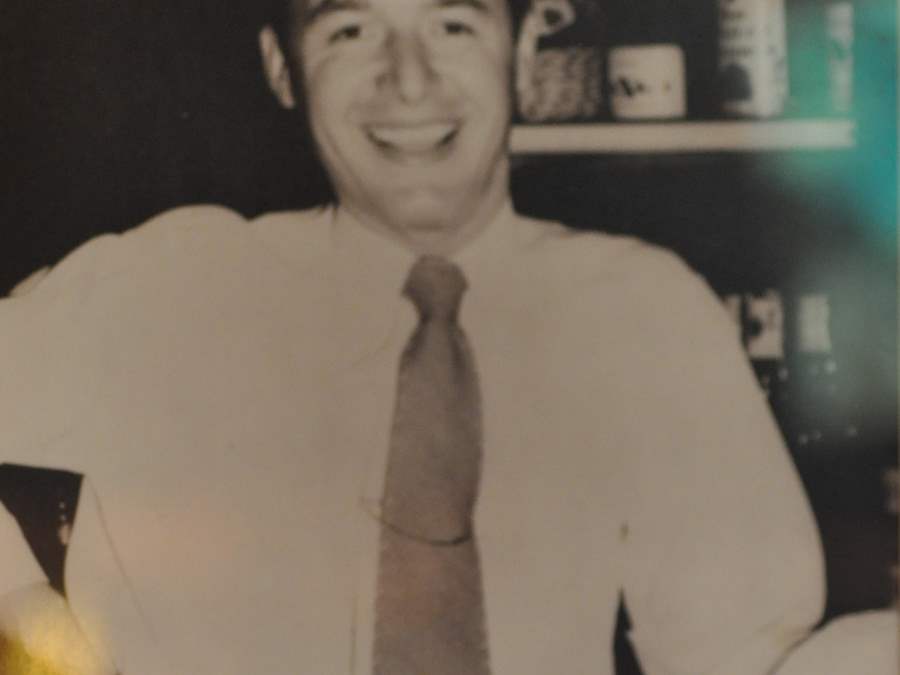 Pete Parrous bartending in Arizona. Circa 1948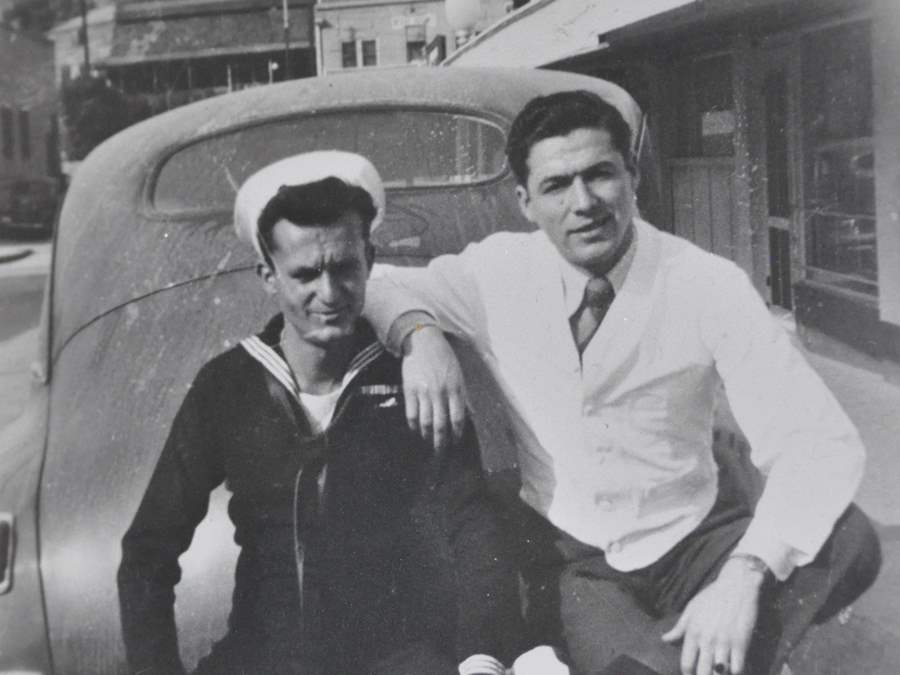 Pete (right) and his brother Vick from the early 1940's. Vick also settled in the Fayetteville area and became a famous restaurateur as well. Vick's Drive In was a staple in the downtown Fayetteville area for more than 50 years. Although Vick died in 2002, Vick's Drive In continued to thrive until the building and property were bought by the City of Fayetteville for the rerouting of the Rowan Street bridge.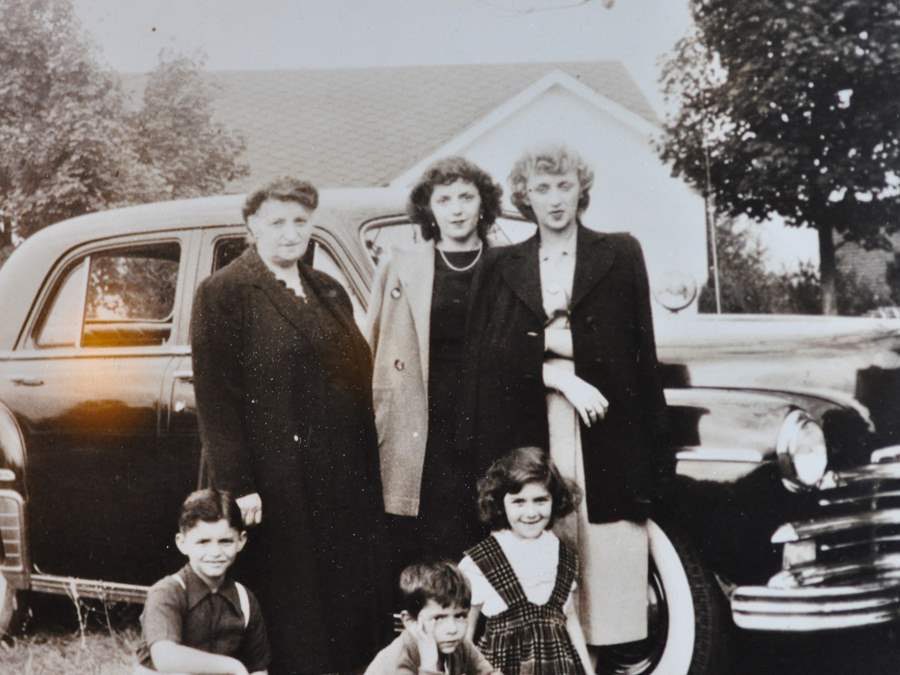 Ethel Parrous (center) with her mother (left) and sister Bertha (right) at the original Parrous home on Cooler Circle. Circa 1955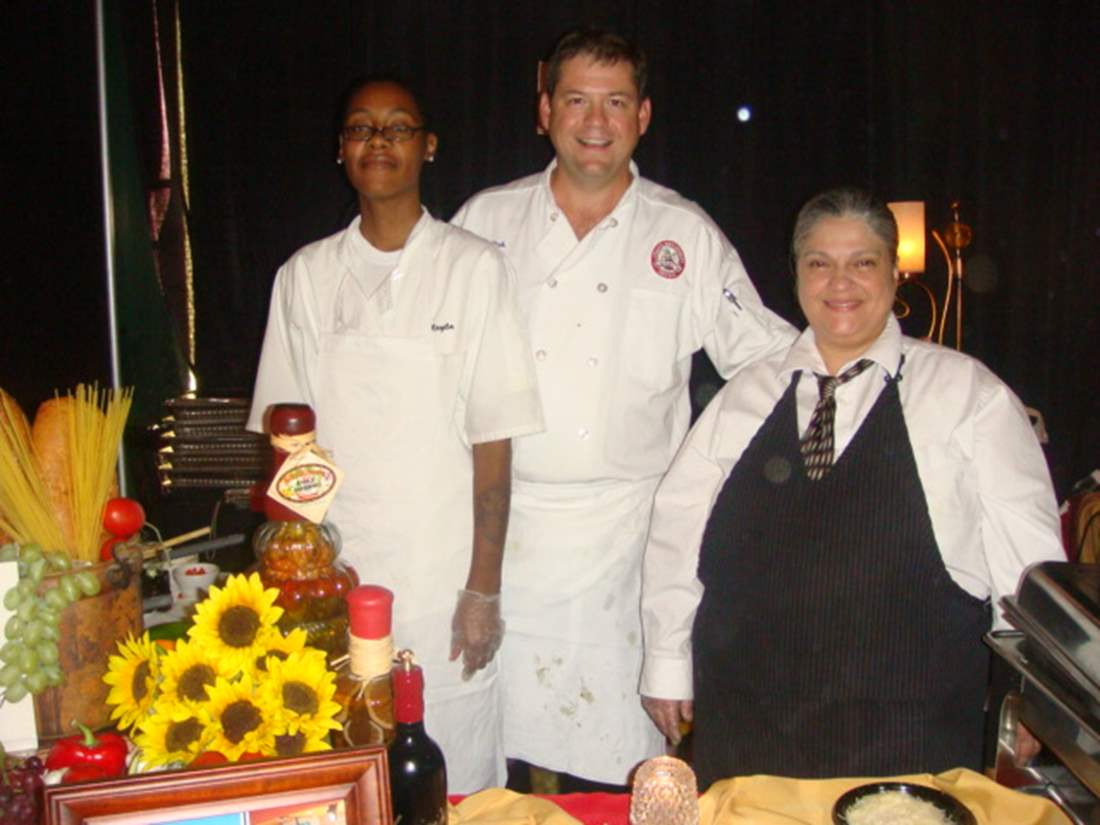 The Luigi's crew (Negila Brown, Nick Parrous, and Elisa Padin) at the March of Dimes Chef's Auction.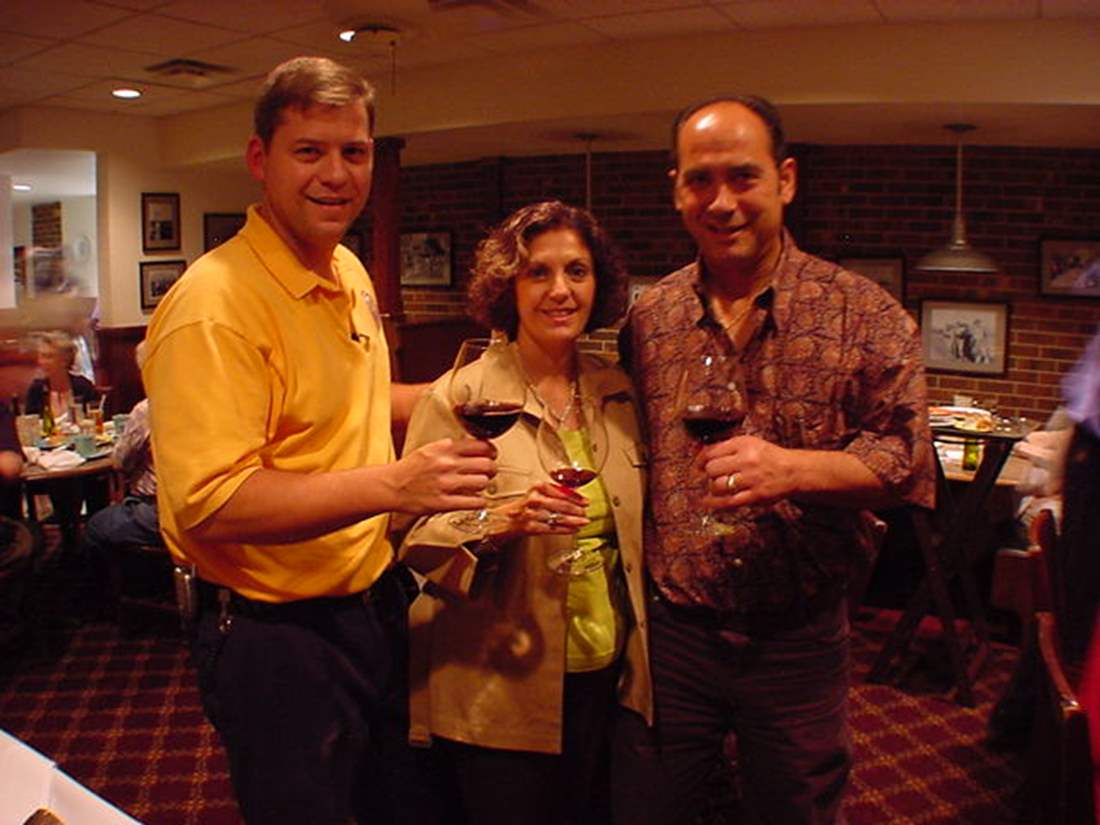 The Parrous Children who continue operations today. Nick Parrous, Linda Higgins, Tony Kotsopoulos